In 2020, audiobook sales increased by 16% in the United States and for the first time ever, outpaced ebook sales.
"The number of podcasts offered has more than tripled in a year, from 700,000 in the final quarter of 2019 to 2.2m at the end of 2020, with deals now in place with a huge range of presenters," reports the Guardian on a news feature entitled, Spotify credits podcast popularity for 24% growth in subscribers.
Have you ever been asked to present a reading of your work?
How did that go? Were you panicked, at the thought? I have witnessed many a great writer stumble through a reading, failing to deliver a compelling performance of their work. It is a performance after all and for many introverts, a traumatic experience.
Reading your work aloud is an acknowledged method of improving the quality of your writing.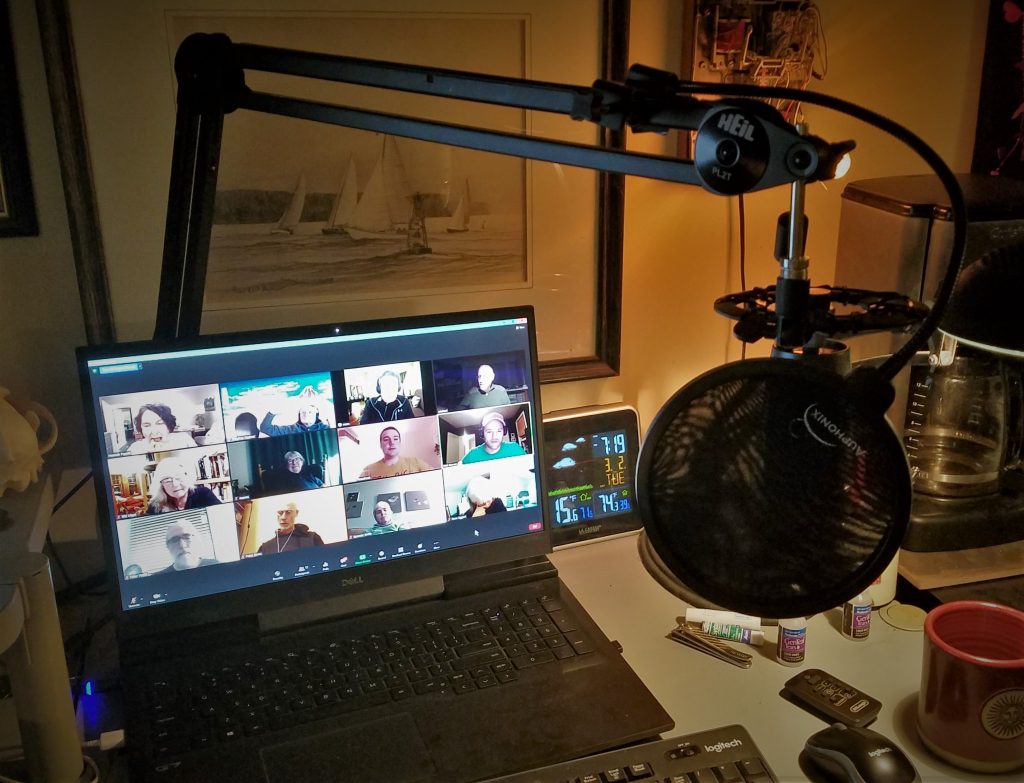 I invested in some tools to improve the quality of the sound I was capturing: a Blue Yeti Nano Premium USB mic, a pop filter, a Heil suspension boom scissor arm, and an Auphonix Pro microphone shock mount. I capture and edit audio files with Adobe Audition. A free, open source alternative, Audacity is an easy-to-use, multi-track audio editor and recorder for Windows, macOS, GNU/Linux and other operating systems.
Here's the second take, the net result of my flash fiction, "Sympathy for the Devil."