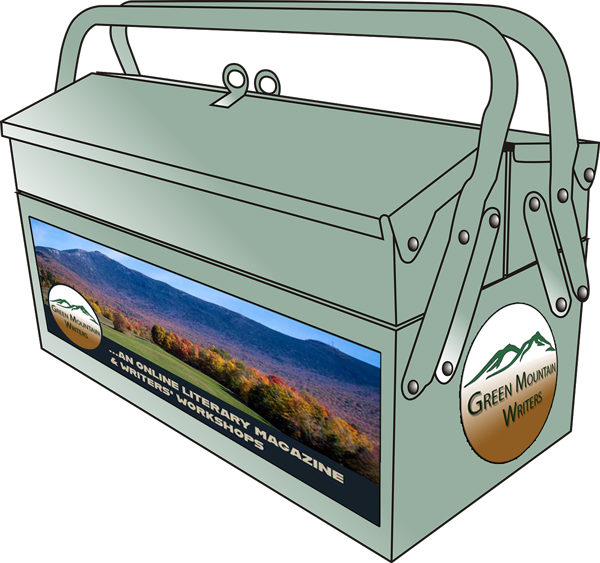 The following collections include free and paid tools.
This is a work-in-progress, a place where we can share sources for anything that enables writers to be more productive with less effort.
Writing Tools…
Scrivener is the go-to app for writers of all kinds, used every day by best-selling novelists, screenwriters, non-fiction writers, students, academics, lawyers, journalists, translators and more.

Scrivener will run in trial mode if you don't have a license,. The trial is exactly the same as the full version but will stop working after 30 days of use. (If you use it every day, it lasts 30 days; if you use it only two days a week, it lasts fifteen weeks.) There are separate versions for Mac and Windows.

Buy a lifetime license for a one-time fee of $59.99. Use it on several devices within the same "household" license as long as they are running under the same OS. If you own a laptop running Windows and a desktop computer running macOS, then you will need to buy a bundle license for $95.98.

You can get 20% off the regular price of Scrivener by entering the discount code KINDLEPRENEUR into the coupon code text field of their online web store.

The only problem with Scrivener is the complexity of the interface. But there are boatloads of free tutorials on YouTube.

Plottr lets you plan Your Books The Way You Think…
Outline faster, organize smarter, and turbocharge your productivity today with the #1 visual book planning software for writers.

Arc Studio offers tons of professional screenwriting features in a beautiful, minimal user interface that's easy on the eyes and easy to learn. Arc Studio offers a totally free version that's got plenty of great features for screenwriters.

Celtx is clearly a strong contender for those considering screenwriting software. That said, Celtx may not be the best option for those writers who have their eyes set on Hollywood, because it doesn't adhere to all industry-standard formatting and pagination.

Fade In bills itself as the "new industry standard." And it's certainly living up to its claim with many professional film and TV writers who endorse it. At only $79, Fade In is an accessible price that many consider to be fair. Featuring session-based real-time collaboration and a host of professional features, Fade In is a great option for new and experienced screenwriters alike.m

Final Draft is strictly for writing screenplays, co-founded in 1990 by Marc Madnick and Ben Cahan, who recognized that Hollywood lacked a word-processor capable of automatically formatting a script to the entertainment industry's stringent standards. You can install Final Draft on as many computers as you want. Two of these can be activated at a given time. You can activate two Macs, two PCs or one of each — it doesn't matter. You can try Final Draft 12 for free for up to 60 days at trial.finaldraft.com.
Special Price $199.99

Highland 2 is a minimal, fast and easy screenwriting app that also offers "in-app" purchases for special tools and formats. The professional package is $49.99, and certainly, it's one of the most inexpensive of the professional tools.

Movie Magic Screenwriter 6 starting at: $169 has some commendable features including a text-to-Speech engines that lets you "hear" your character's voice through your computer speakers.

Squibler is a cloud-based app that enables you to share your work with other writers, editors, and proofreaders. The Pro offers a free 14-day trial, then it costs $96 when paid annually or $9.99 paid monthly.

WriterDuet can import/export multiple formats, such as Final Draft, PDF and even Microsoft Word. And it has automatic revision-tracking and mobile apps. WriterDuet has some vocal fans, and professional writers love it too.

Book writing but not Screenplays…

Reedsy Book Editor is seriously good. Not only is it distraction-free, but it's also free of cost.

Dabble says, "The old model of purchasing software with a one-time payment promotes complex and clunky software. We can continue to improve Dabble the best way using a subscription model. Sync your novel up to the cloud and between devices. Dabble keeps a full copy on each device and one in the cloud with extra backup. These copies sync with each other whenever they are online." Dabble has three subscription models; $5/month, $10/ month, $15/month, and offers a 14-day free trial.

LivingWriter stores your work in the cloud with automatic continuous cloud sync and software versioning. You must have access to the internet to have access to your writing and the online writing software. Like Dapple, it is a subscription-based application that costs $8/month on a yearly basis, $9/month on a monthly basis, and offers a 14-day free trial.

Wavemaker can be installed and run on virtually any device, you can sync your devices up using Google drive and it's entirely free. Structure your book into chapters, scenes, make notes and shuffle them around easily.
Storyboarding & Worldbuilding…
Canva provides all sorts of layout tools including a collection of free storyboard templates.
Storyboard.art is a Facebook public group that provides a place to share your artwork, get and give critiques, tips, network, and make friends.
World Anvil is a set of worldbuilding tools that help you create, organize and store your world setting. With wiki-like articles, interactive maps, historical timelines, an RPG Campaign Manager and a full novel-writing software, they have all the tools you'll need to run your RPG Campaign or write your novel!
Submission Management Tools…
Submission Grinder is a submission tracker and market database for writers of fiction and poetry. It is and always will be free to all users for all features. But better than many of the other fee-based submission trackers, the Grinder has one unique feature the others lack. You can search their database of publications by acceptable word count. Check out our recent feature story on Grinder: Submittable, Duotrope? Meet The Grinder.

Duotrope is an established, award-winning resource for writers and artists that will help you save time finding publishers or literary agents. The publication and agent listings are up to date and full of information you won't find elsewhere. They also offer submission trackers, custom searches, deadline calendars, statistical reports, and extensive interviews. It costs $5/month or $50/year and offers a one-time, 7-day free trial.

Erica Verrillo has written seven books and published five. She doesn't know why anyone with an ounce of self-preservation would ever want to publish. But, if you insist on selling your soul to the devil, learn how to do it right: marketing, literary agents, book promotion, editing, pitching your book, how to get reviews, and most important of all… everything she did wrong.
Networking Tools…
Groups on Quora:
An Inkling of Writers
Writers writing about what writers do, think, feel, live, love…
The Writing Community
A space where people share their writings, books and interact with other writers
Writing Fiction
Anything that pertains to writing fiction.
Poetry and Short Stories
A place to display your poetry, short stories and other musings
The Writer's Nook
Novel writing, book marketing, writer craft, creative writing, & productivity.
The Writer's Review
Post your creative writing here to be seen and to get advice.