On the afternoon of Saturday, June 18 we will meet outside under a tent at Saint Michael's College in remembrance of Will Marquess.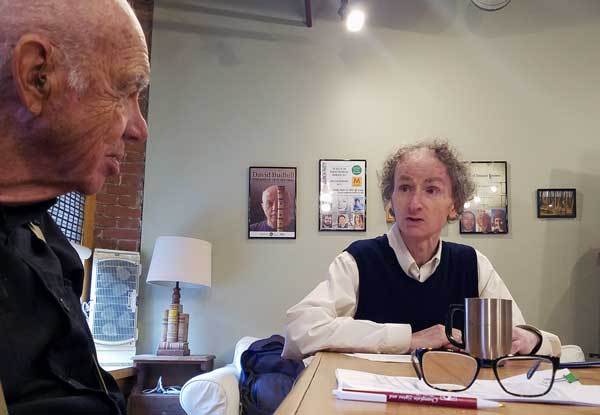 Service: 2:00 pm – 3:15 pm
Light refreshments: 3:15 – 4:30 pm
Saint Michael's College library lawn
Emily says, "If you would like to attend, please try to RSVP by June 1. I'm very much looking forward to seeing you. Whether you are coming to the event or not, if you would like to your share memories, stories, photos, drawings, or doodles about Will, Maura D'Amore will gather them into a booklet, copies of which will be available on June 18, and which we plan to make available in electronic form as well. Please send jpegs or text to Maura at mdamore@smcvt.edu by June 1." 
Please bring a mask to wear if you need to go inside the building where the restrooms are located (near the tent). We are asking that people please wear masks inside the buildings and restrooms. We will have some extra KN95 masks if you find yourself without one.
Be in touch if you have questions.
Warmly,
Emily