On Tuesday, November 16, at 6:30 PM (EST), poet Lizzy Fox will be a featured guest.
After Darlene Witte leads introductions all around, we will hear from Lizzy Fox reading her work, talking about the issues that motivated her to write it, and doing a Q&A with participants that might cover a wide variety of subjects. This is your chance to speak about reactions to her work and get answers to questions about Lizzy's approach to the craft of writing, her subject matter, or anything that comes to mind. At approximately 7:30 pm, we'll take a 5-minute Zoom break and then return to share our own poems or those we have selected as personal favorites by other authors.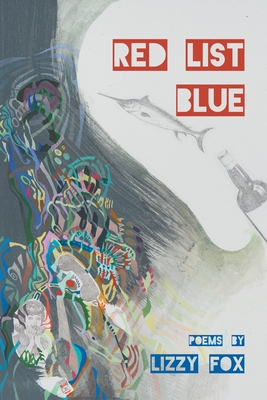 In her tender and incisive debut poetry collection, Red List Blue (semifinalist, Codhill Press Poetry Award), Lizzy Fox navigates love, loss, and anxiety against the backdrop of today's global environmental crises. Fox catalogues failed relationships and dying species, explores complicity in the rapid decline of the natural world, and meditates on the small and stubbornly hopeful, making Red List Blue both ode and elegy in equal measure.
Cynthia Huntington former Poet Laureate of New Hampshire writes, "Lizzy Fox's poems are agile and clear, their presence tuned to the reverberating uncertainties of surface appearance and darkening realities. Her intelligence shines in her tonal control and gentle persistence, the way she applies steady pressure to a mood or image until it yields the full range of its possibilities, both light and dark. 'We are tender fools,' she writes, and in these poems a tender heart and tough mind together radiate a hard-earned love for this difficult world. Witty, wise, compassionate, these are the poems we need and welcome in these hard days."
Poet, author, and essayist Matthew Olzmann says, "Red List Blue is a layered collection of longing, anxiety, and grief for both the natural world and our place in it. 'Each wave moves me,' Lizzy Fox writes. And you will also be moved by these poems and the currents they navigate. Whether studying sea creatures swimming through trash, or simply trying to parallel park on a crowded street, these poems are simultaneously urgent and tender, looking both outward and inward, not to catalogue damages, but to locate the human significance of our actions and feelings."
Poems in the collection have been previously published in journals such as The Greensboro Review, Hunger Mountain, and Puerto Del Sol.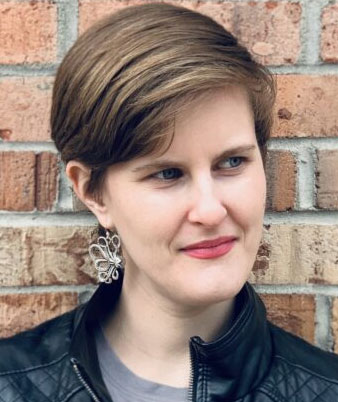 Lizzy Fox's poetry has also appeared in the Santa Ana River Review, and elsewhere. Red List Blue, was published by Finishing Line Press in January, 2021. Lizzy holds an MFA in Writing from Vermont College of Fine Arts where she served for a time as the Associate Director for the MFA in Writing & Publishing program. She is currently working toward a credential to teach high school English and lives in Vermont with her partner and their sweet cat Rhu.