When: Apr 30, 2023, 10 AM to 4 PM
Where: Historic District 5 Schoolhouse, 32 Pleasant Valley Road, Underhill, VT
The Green Mountain Writers Group (GMWG) will host the 1st Annual Vermont Poetry Festival in Underhill Center at the Historic District 5 Schoolhouse on Sunday, April 30 from 10 AM 'til 4 PM.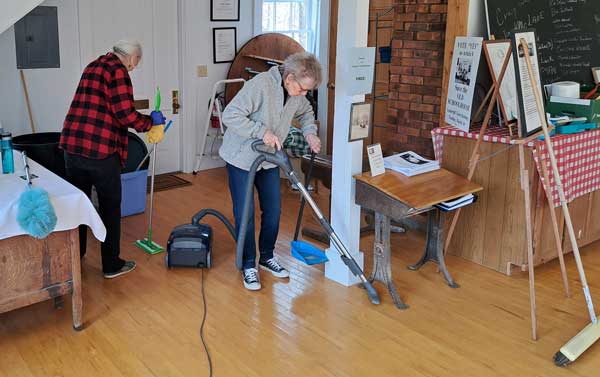 The worker bees have been busy polishing up the historic District 5 Schoolhouse in Underhill Center, Vermont, getting ready for the 1st Annual Vermont Poetry Festival on Sunday, April 30. Actually they are members of the Underhill Historical Society, keepers of the keys to the official clubhouse and museum. A lot of dedicated volunteer time went into the restoration and that same energy is invested in its regular maintenance and upkeep. We are grateful for the privilege of using this wonderful and accomodatious, one-room schoolhouse museum for our upcoming event.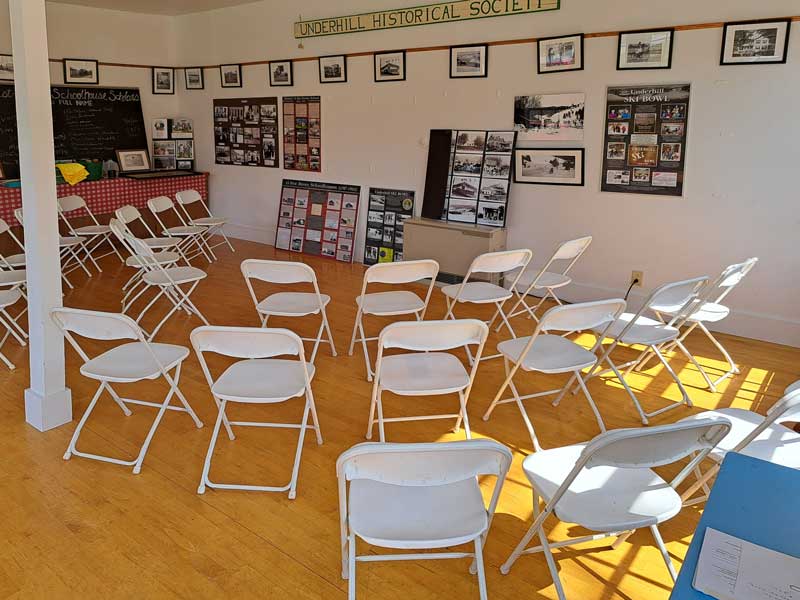 In the morning, we'll begin with a Browns River meditation followed by a poetry writing and reading session outdoors (weather permitting) at Camp Sit 'n Bull on Stevensville Road, right across from the schoolhouse. Otherwise, we will gather inside the schoolhouse. At Noon, we will break for a potluck lunch session and barbecue over a cooking fire on the deck at the Camp.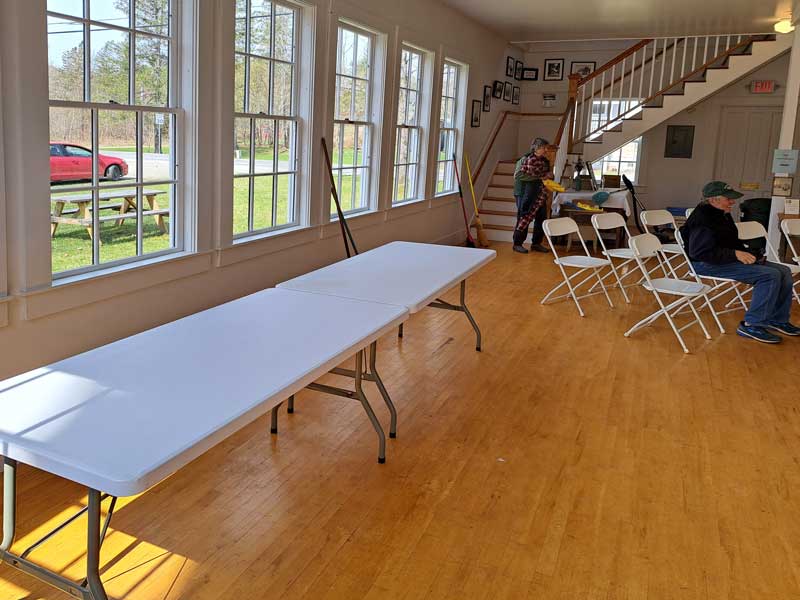 The stage is set for poetry readings from 1 to 4 PM, led by Vermont Poet Jerry Johnson. Our published poets in attendance will get things rolling, followed by an open mic for anyone in the audience who wants to share their own poetry or read some of their favorites written by others. We will also have free vendor tables set up for any author who wants to bring along copies of their own books to sign and sell.
Book Release Party…
We celebrate National Poetry Month with the release of our first GMWG publication. Poetry & Performance – Volume 1 features the poems of 25 contributing poet members of the GMWG and copies will be available for purchase and signing by the authors including workshop founder, host, and poet Darlene Witte. There is no charge to attend…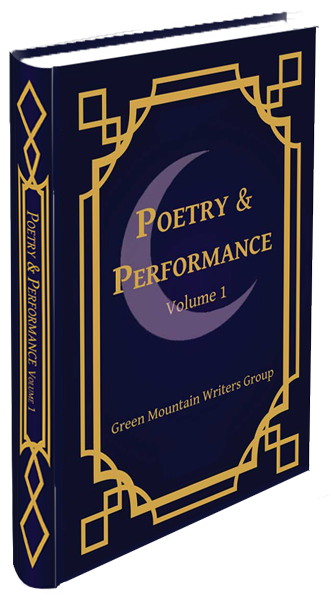 Poetry & Performance, Volume 1
In 2021, Darlene Witte, a Canadian poet and educator, created a writers' workshop called Poetry & Performance to bridge the gap between poetic words on a page and poetry read aloud. Since then, her workshop has become a popular mainstay for poets from around the world and across the Nation who have banded together to publish this first volume of their work.
Click to order…
Featuring 25 poems by our member poets
$15.95 (+ $4.07 shipping and handling)
Our Manifesto on Consensus Leadership
This publication by the Green Mountain Writers Group in Underhill, Vermont introduces our innovative model of consensus leadership. As a community of writers, we believe that everyone's voice deserves to be heard, and our new leadership model ensures that every member has an equal say in group decisions.
Through open communication, active listening, and mutual respect, we work together to reach a consensus that best represents the group as a whole. Our model values collaboration over competition, and fosters a supportive and inclusive environment where each member can thrive.
We are excited to showcase this model in action in our first book of poetry. Each member has contributed their unique voice and perspective to create a beautiful and diverse collection of poems. We hope that our book inspires others to embrace consensus leadership in their own communities and organizations, and to celebrate the power of collaboration and inclusivity.
"You never change things by fighting the existing reality. To change something, build a new model that makes the existing model obsolete." – R. Buckminster Fuller