There is a wide gap between poetic words on a page and poetry read aloud.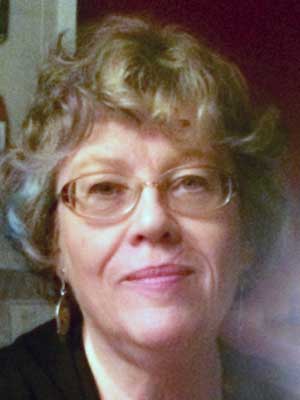 The Poetry & Performance Workshops, led by Darlene L. Witte, work to bridge that gap. On the first and third Tuesdays of each month, she features special guest poets and focuses on the work of individual participants who are encouraged to their share poems and read them aloud in live Zoom sessions. Participants are also invited to enter poems and comments in the private Discussion Board, an online forum for members only. Sessions typically begin with a guest presentation, a discussion and a Q&A, followed by an open mic, depending on attendance, where anyone can share a poem they have written or perhaps a favorite they have just discovered.
Anyone who wishes to, may have their delivery recorded and shared on The Green Mountain Writers YouTube channel.
Darlene L Witte is a retired professor with four decades of teaching experience. She has published pieces in many locations over the years, ranging from poems in college collections to academic papers in a variety of journals. She grew up in Western Alberta, a little north of where movies like Legends of the Fall and Brokeback Mountain, were filmed. She explains, "There, the eye can see for hundreds of miles, sometimes, in any direction. The environment is very challenging and the landscape has a great deal to do with shaping a writer. The juxtaposition of the near and the far, combined with isolation, and a climate that can be deadly provided the perfect environment for an emerging writer. Words are a natural way to explore the minute details of pattern, color and form in the field of near perception, but to orient thought in the prairie landscape the writer must lift the inner vision toward far horizons."
Moving to Vermont in 1993 to become a Professor of Education at Northern Vermont University brought her to a landscape far more physically, emotionally, and socially embracing than she had known. Vermont became her new spiritual home. She learned to blend this new, gentle, land-and-people-scape into her life-long internal vision, and she hopes you enjoy her poetry and workshops.
The Green Mountain Writers Group exists to encourage individuals to overcome barriers and self-imposed limitations by studying each other's work and sharing our own writing in craft workshops. Everyone has a bundle of stories to share whether it's expressed in fiction, memoir, poetry, plays, songs, movies, or live storytelling. With digital technology at hand, we also wish to provide writers with a multi-media development platform.