Celebrate National Poetry Month at the Vermont Poetry Festival, April 30 in Underhill Center, Vermont.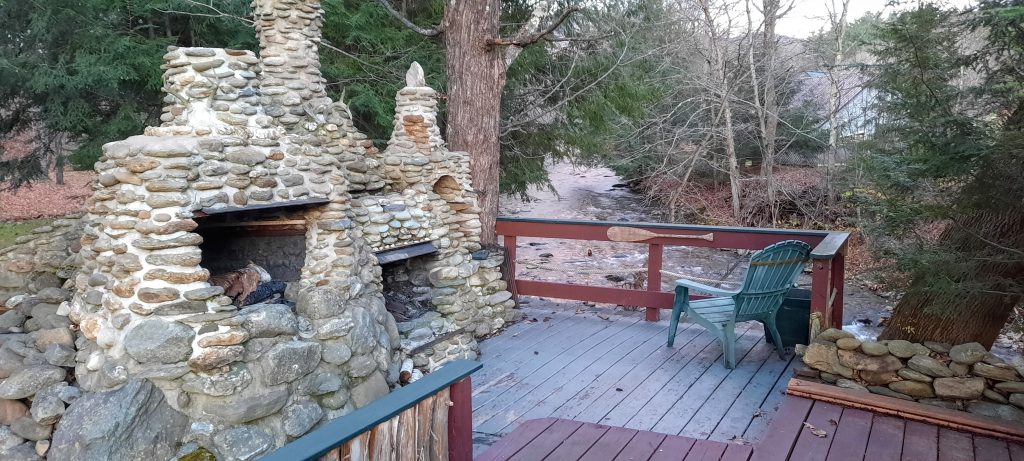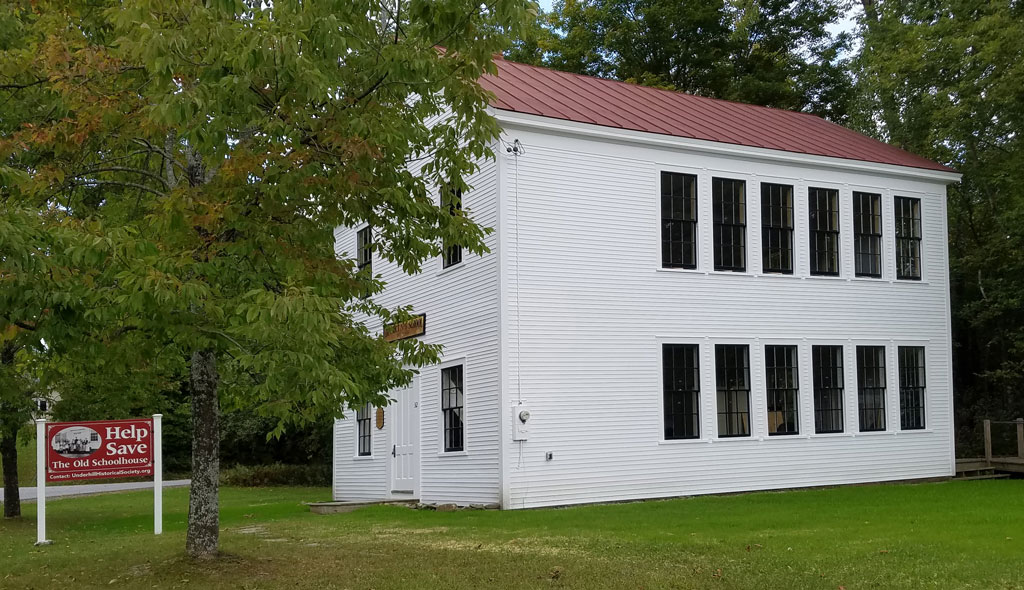 On the last Sunday in April, the Green Mountain Writers Group invites you to celebrate National Poetry Month at the First Annual Vermont Poetry Festival. We'll begin at 10 AM with a morning meditation followed by a poetry writing session 'til Noon on the banks of Browns River in Underhill Center, Vermont. We'll break from Noon 'til 1 PM with a potluck lunch and a grill-your-own, style cookout at Camp Sit "n Bull.
At 1 PM we'll gather right across the road for a book launch party, and poetry reading event at the Historic District #5 Schoolhouse. Our published poets will be encouraged to share their work in up to 20-minute individual reading sessions scheduled throughout the afternoon. There will be copies of our first Green Mountain Writers' publication, a diverse collection of works by our member poets in Poetry & Performance – Volume One available for purchase. You may find several of the contributing poets on hand to sign your copy.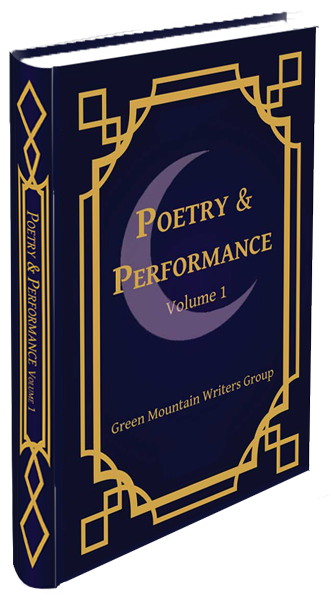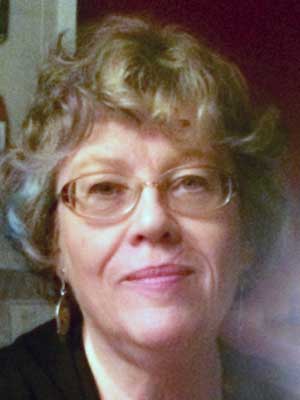 The Green Mountain Writers publication, Poetry & Performance – Volume One is is derived from the active participation of poets who have been meeting up online on the 1st and 3rd Tuesdays of each month since September 7, 2021 when the Poetry & Performance workshop was created by Darlene Witte. Moving to Vermont in 1993 to become a professor of Education at Northern Vermont University brought Darlene to a landscape far more physically, emotionally, and socially embracing than she knew. Vermont has become her new spiritual home. She blends this new, gentle, land-and-people-scape into her life-long internal vision, and she welcomes anyone who loves poetry to enjoy her workshop. Each session presents a reading by featured poet followed by a round-robin, open mic for participants. You can find this and a full schedule of other Green Mountain Writers events on Meetup.
Vermont Poet Jerry Johnson will act as master of ceremonies and lead off the readings from 1 – 4 PM.
We are honored to have Jerry's humor and confident stage presence on hand to make our inaugural event a great success. He will share some of his many poems to open the afternoon's readings. Depending upon the roster, there may be a chance for an open mic to follow the featured poets.
Jerry is the author of two celebrated books, Up the Creek Without a Saddle and Noah's Song. He lives in a century-old schoolhouse he restored in Vermont's Northeast Kingdom. Jerry is a retired professor from Fitchburg State University in Massachusetts where he was a finalist for the school's excellence in teaching award. He also taught middle school and high school. In addition, he has been a civil engineer, tennis pro, carpenter, artist, freelance writer and editor. Jerry is a graduate of the University of Massachusetts at Amherst where he honored with the school's top scholar-athlete award. He received his master's degree from Purdue University.
In the words of Howard Mosher: "Up the Creek Without a Saddle and the music of Jon Gailmor and Pete Sutherland are a lyrical celebration of the 'Vermont Tradition' at its best." Find out more about Jerry online at www.JerryJohnsonVT.com.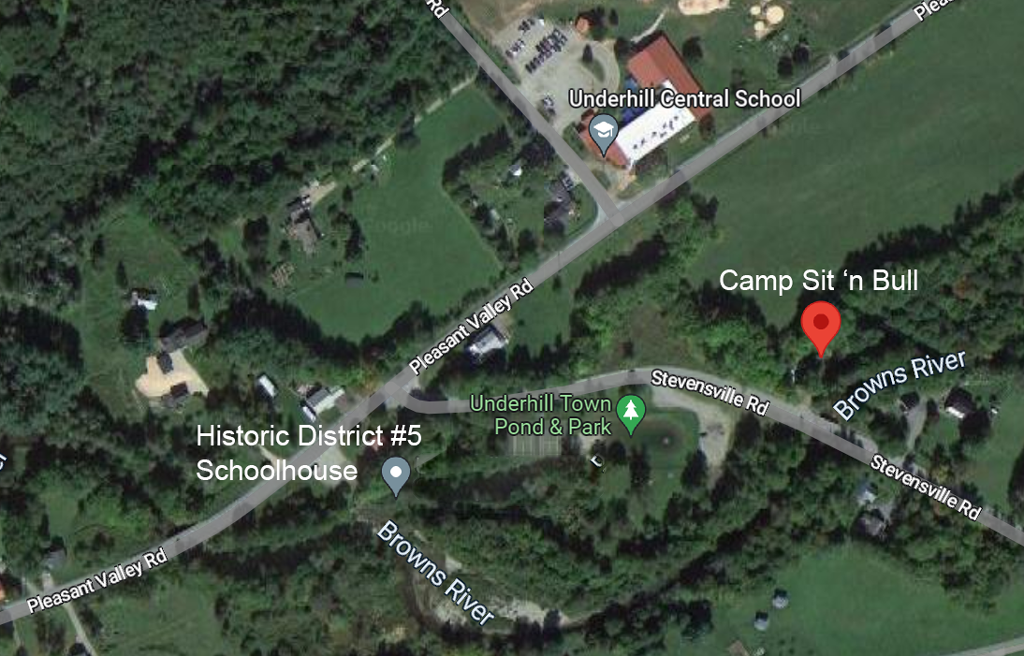 LOCATIONS:
Camp Sit 'N Bull: 15 Stevensville Road, Underhill Center, Vermont.
Click for a Google Map…
Historic District #5 Schoolhouse: 32 Pleasant Valley Rd, Underhill Center, Vermont
Click for a Google Map…