Writing about yourself, your achievements, and your writing may be difficult for some writers.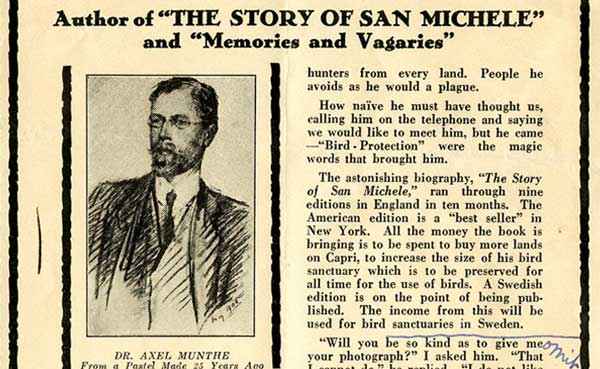 Others welcome the opportunity to pontificate about their lives. No matter on what side of the scale you may find yourself, composing a statement about your professional and personal background is necessary in the publishing industry.
Agents and publishers want to know about your background. Not only your professional background but also your personal interests including organizations you may belong to, great adventures you may have lived through and/or all the way through to your family life and your favorite pets – if those items are part of what you want potential buyers – both agents/publishers and readers – to know about you. There is no one way to present this material, however, there is a creative way to construct your Author Bio aka About the Author page. Your Author Platform will follow.
Again, it is up to you to choose the information you wish to share.
In general, a mention of who you are professionally is welcomed. You may also include your educational background, although it is not required. Your interests, a general statement about where you are from/where you live is often welcome, along with your family life and/or some main hobby or interest in your life. If you have any writing credits, yes, do mention those along with any awards or honors (although they are not mandatory). This may be your first book and it is entirely permissible for you to mention that fact, do not look at the lack of being published as a negative. This can work in your favor – all these elements can work in your favor.
I'm going to share three versions of my author information pages with you to show you how the same material can be utilized in an About the Author segment. The first two reflect the two books that I have written. The publishing dates are about a decade apart and you'll see that difference is reflected in these paragraphs. The final version reflects upon a writing project that I was involved in that did not involve the subject matter of the first two books. You'll see clearly how one person can present different versions of their backgrounds.
Through these examples you'll see how you are able to construct the Author bio page that you wish to share with your readers.
Scheer Author Bio #1 – for book about working in the Entertainment Industry, circa 2001-2002
Laurie Scheer, M.A.
Laurie Scheer has keenly observed and actively participated in the Hollywood Entertainment Industry for over fifteen years.
She has been involved in Feature Film, Television, and Cable development and production. Early in her career, she worked in the Development and Marketing Departments at ABC Television and ABC Motion Pictures. Prior to her departure from ABC, she was involved in the production of the popular series MOONLIGHTING. She spent the next eight years at Viacom Enterprises International where she was responsible for acquiring and purchasing programming for Viacom's Movie and TV Syndication Packages. In addition, she worked closely with the MTV, VH-1, Showtime, and Nickelodeon cable networks in the launching of their highly successful formats. As a Development Consultant, she developed various projects for several production companies and studios. In addition, she was involved in the preproduction of a number of independent feature films.
Most recently, Scheer has been associated with AMC Networks as the Vice President of Programming to launch Romance Classics, a new cable network.
Scheer holds a B.A. in Broadcasting from Marquette University and a Master of Liberal Arts Degree in Pop Culture from DePaul University. She has taught at Northwestern University, the University of Chicago, and DePaul University. Courses she has instructed are: SCREENWRITING FOR FILM AND TELEVISION I and II, DRAMATIC WRITING I and II, WRITING FOR TELEVISION, SITCOM WRITING FOR TELEVISION, ADVANCED MEDIA WRITING, PROGRAM DEVELOMENT FOR TV, T.V./VIDEO ANALYSIS, AESTHETICS OF TELEVISION, FILM AS BUSINESS and PRODUCING. She is also currently involved in teaching SCREENWRITING online. In addition to her dissertation, Scheer has authored two novels. She has appeared as a guest speaker for various organizations including the Academy of Television Arts & Sciences and the Writers Guild of America and has lectured at numerous colleges and universities. An Emmy-nominated producer, she has served as a judge at several college film festivals.
Scheer resides in Los Angeles.
Scheer Author Bio #2 – for a book about writing for the media. Circa 2012-2013
Laurie Scheer is a former vice president of programming for WE: Women's Entertainment. She has worked as an assistant, d-girl, and producer for ABC, Viacom, Showtime, and AMC-Cablevision. Having years of development experience within the hallowed halls of networks, studios, and production companies, Laurie knows how to analyze manuscripts and scripts as they enter the competitive media marketplace. She has also been involved in producing series for the web, films for video games, and other digital based forms of entertainment. Laurie has been an instructor at numerous universities across the U.S. from U.C.L.A. to Yale. As a professional speaker, she has appeared at annual conventions for NAB, NATPE, Reel Screen, WIFV, FTX West, the Willamette Writers Conference. She has mentored many successful industry professionals throughout her career.
Currently, as an Associate Faculty Associate with UW Madison's Division of Continuing Studies, she is the Director of UW Madison's annual Writers' Institute, managing editor of the regional publication WBTL Review and a writing mentor to hundreds of students in-person and online.
Her current interest is in exploring ways to preserve good storytelling within the trans media multiplatform marketplace. Her next book Writing the Meta Text will be available in early 2013.
Scheer Author Bio #3 – for an alternative writing project. Circa 2018-2022
Elle Scheer
Even at the tender age of 7, Elle knew she was attracted to cosmic waves and began painting them in grade school. Born with a fascination about astrology, her interest in books and media lead her down a path that has featured a cornucopia of metaphysical inquires. Growing up she wholeheartedly believed in love, peace, and equality for all and explored many options to realize those ideals – traditional and alternative – within her life's study.
Her journey to learn as much as possible about the metaphysical universe took her to exploring the following organizations and their teachings:
– two years of study with the Berkeley Psychic Institute
– an intense yoga and meditation practice at the Golden Bridge Studio in Santa Monica
– weekly attendance at events held at the seminal Bodhi Tree bookstore in L.A.
– personal classes with premier West and East coast astrologists and tarot readers
– seeking out and practicing Voice Dialogue personally and with groups on the West and East coasts and in the Midwest
– a dedicated follower of Shakti Gawain's Creative Visualization practices
– intensive immersion in Buddhist and Tao workshops throughout her adult life
– a lifelong fascination with the history of groups of spiritual and religious seekers in California
…and the list continues.
As a seeker herself, the journey continues. She would like you to be aware of what a Saturn Return and many other wonderfully cosmic opportunities that are available to you could mean for your life. With every blogpost, podcast, website article, interview, consultation and essay/book written, she shares her wisdom and learns along with you.
Join her and your awareness of your own cosmic journey will come alive.
It Is Your Choice
These About the Author statements belong to the same person yet they reflect different information – information that has been selected for the specific writing projects I was involved with at the specific time. None are "right", none are "wrong", they present the information that was necessary at the time of each writing project. These are written in Third Person, you could also choose to write in First Person – again, there are no rules about how you might want to approach this. The best way is to begin the process and find the final version that best serves you for the project you are currently working on. You'll be able to change your Author bio as your writing career changes.
Assignment:
Conduct a quick search via Amazon.com for a few of your favorite authors. Take note of what you notice about their Author information – does anything stand out? Are there aspects of a particular author's information that you like? Make a note of this.
Write your first draft of your About the Author page. You could begin with a version that features your traditional education and career information and then write one that features your personal interests. This is only your first draft. This assignment should be around 250-300 words. If you run longer with a few words, that is all right, however, this statement should not be pages in length, more precisely around a page or less in length.
Writing consultant, editor and mentor Laurie Scheer, is the co-founder of New Nature Writers.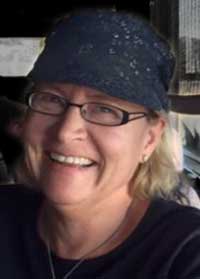 As the Director of UW Madison's annual Writers' Institute, Laurie was the managing editor of The Midwest Prairie Review, and a writing mentor to hundreds of students of all ages.
As a former vice president of programming for WE:Women's Entertainment, Laurie analyzed manuscripts and scripts as they entered the competitive media marketplace. She has also been involved in producing series for the web, films for video games, and other digital based forms of entertainment and has mentored many successful industry professionals throughout her career. Laurie has been an instructor at numerous universities across the U.S. from Yale to UCLA. As a professional speaker, she has appeared at annual conventions, including the Willamette Writers Conference.
Her personal interest in Nature Writing stems from her love of the American Desert Southwest and from being an avid cyclist and hiker. As an Aquarian, Laurie has always wanted to bestow healing for the globe. She currently lives near Joshua Tree National Park, surrounded by cactus and mountain ranges that have many answers.
Scheer is available to assist writers of all genres and topics.